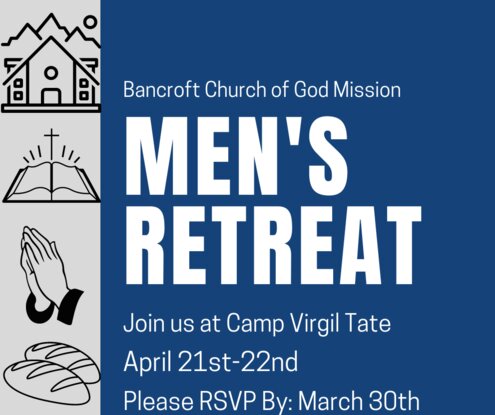 Any and all men are encouraged to attend.
Check in: 6PM April 21st.
Check out: 2PM April 22nd.
1400 Camp Virgil Tate Road, Charleston, WV 25312
$60 dollar fee. Give your money to Blake whenever you see him.
This will include Dinner on the 21st as well as Breakfast and Lunch on the 22nd.
The camp does not provide linens.
Camp rental conditions and safety orientation are below:
2023 CVT Rental Group Conditions.doc.pdf
Safety Orientation Packet v.2022.docx.pdf
Visit https://campvirgiltate.org/wordpress/ for additional info regarding the site. We will be in the Ross Bonar Cottage.
Sign up using the form below or the sign-up sheet at the back of the church.